Stainless Steel Borehole Submersible Pump (SP Pump)
Stainless Steel Borehole Submersible Pump (SP Pump)
Product Number:
Packaging: Carton or wooden box. (buyer pay if needed)
Payment Method: 30% down payment, 70% before shipment. All by T/T.
Delivery Time: 60 days, after receiving 30% down payment.
Shipping Terms: FOB Kaohsiung.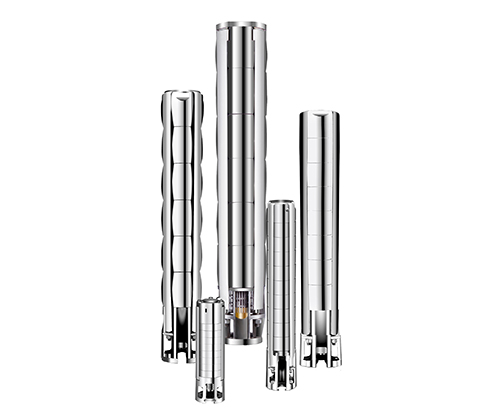 *Click on the picture to enlarge
Submersible Pump Products Description
We are professional borehole submersible pump manufacturer and supplier in Taiwan. We provides high quality 4", 6", and 8" stainless steel borehole submersible pump to meet client's requests and needs.
Stainless steel and stamping welding is applied in this kind of pump which has high-efficiency, solid structure, and the feature of being durable.
The pump has various standards and the solid character to be perdurable.
Standard size is suitable for occidental motor, and easy to be assembled.
Submersible Pump Products Features
100% SUS304 stainless steel made
Flow rate from 1~60m3/hr
Head up to 192m
Superior hydraulic and pumping efficiency
Sand resistance
Customize/personalized production
Irrigation and groundwater intake/water supply
CE. ISO9001
Download Submersible Pump Products Catalog

Stainless Steel Borehole Submersible Pump 50Hz

Stainless Steel Borehole Submersible Pump 60Hz